Business Phone Answering Services & Virtual Receptionist
Here at Kendlebell Ireland we realise that more and more businesses are recognising the value of using a Business Phone Answering Service and a Virtual Office Service, and it's not just start-ups who want to look bigger, or one-man-bands who want to work from home!Avoid those potential revenue generating Missed Calls!
Our Virtual Receptionists represent you in a professional manner when call answering, so you never have missed calls or miss a business opportunity. Other services include Business Call Answering;  Diary Management; Message Taking; Customer Helpdesk and Overflow Call Answering 
We make calls on your behalf to make appointments, carry out Customer Surveys, database update and cleansingand also provide Debt Collection .
We can carry out Back Office processing on your behalf as well as providing localised telephone  numbers and Virtual Business addresses so you appear local and Automated Dept Routing ( I.V.R.)
7 Days
Free Trial
Try this service for free for 7 days. We know you'll love it.
Our Cost
Calculator
Why not try our Calculator? It will give you an estimated
monthly cost.
Phone Answering
Service For As
Little As…
We provide an alternative to employing a full time staff member who answers your office telephone. We only charge for the call we take and pass on to your team. From as little as €55 per month for a starter package to take 10 calls. The more calls we take , the lower the unit cost is on the different packages.
Diary Management
I find the team extremely efficient. They go above and beyond what I expected of them and are great to deal with.
Catherine Craddock, Proprietor
East Coast Physiotherapy & Sports Injury Clinic
Telephone Answering / Message Taking
Your staff clearly see it as a badge of honour to surpass client expectations. Kendlebell always represent us in an efficient, professional manner. These are the reasons why we have been using Kendlebell services for over 10 years.
Peter Doherty, Managing Director
Techsure I.T. Services
Inbound Call Handling
We find them excellent and efficient. It eliminates the need for a full time Receptionist and we get our messages instantly by text and email. This is followed at the end of the day by a full report of all of the calls for the day.
Daniel Collins – Owner/Director CMS Ireland Ltd
Telephone Surveys
Kendlebell have consistently demonstrated a high degree of professionalism and integrity in the manner in which they have worked with us. The team's dedication, passion and work ethic is evident every day in their business practices. Tom and his team demonstrate a high degree of flexibility and willingness to adapt to suit our ever changing needs.
I highly recommend Kendlebell to all companies. They are dependable, reliable and above all a pleasure to deal with.
Conor Hughes, Client Director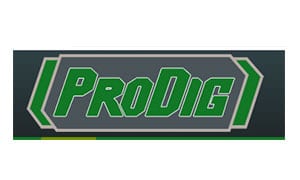 We'd Love To
Hear From You.
Here at Kendlebell Ireland we provide quality service
and we recognise the value of our costumers using a
Phone Answering Service and a Virtual Office Service!
If you're interested, give us a call. We'd be happy to help you.
Kendlebell Fairview
K.Bell Limited, Kandoy House,
2 Fairview Strand, Dublin 3, D03 R8P3, Ireland.